Scouting

Contact us
BETWEEN HILLS & SEA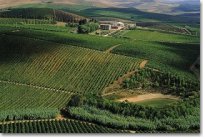 Our wine tour will introduce you to the wineries and culture along the Western side of Sicily. One of the most varied and productive areas on the island, this region gives birth to almost half of all Sicilian wines.
We call this wine tour Between Hills & Sea because of the unique characteristic of this Sicilian landscape - rolling vineyards and countryside, embraced by the sea.
We will visit four wineries, each with its own personality and technique. At each winery you will meet the wine producers who will guide you through their wine making process. You will learn about the inner workings of the winery as well as the culture of the vineyard itself, bringing together the relationship between the technology and nature of fine wine. A private wine tasting, served with local Sicilian food, will close each visit.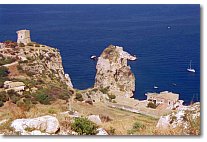 To keep you close to the experience of wine, we have arranged for you stay in rustic and charming apartments located directly in the vineyards of one of the finest wineries on the island. After each visit, we will have the freedom to visit the most important and beautiful natural sites in the surroundings, giving you a full taste for the culture of the island.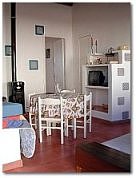 As an example, one of the wineries lies close to the natural salt works at Ettore et Infersa - the only salt works with working windmills. We will see the Greek temple and amphitheatre of Segesta, as well as the Cathedral of Cefalu. One day, we will pause in Palermo for a visit of the city and the permanent exhibition of Sicilian wines, housed in a beautiful historic building from the sixteenth century.

Our wine tour includes:
Transfers from/to the airport of Palermo
Accommodation with double bed apartments for 7 days / 6 nights with breakfast
Transportation in private car/mini bus
Four lunches and four dinners
All guided tours of the wineries
All wine tasting sessions
All excursions