Scouting

Contact us
GRAPE HARVEST 2002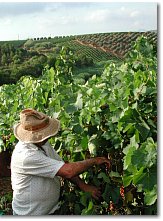 This is a unique chance to spend a few days in the typical Sicilian countryside and participate in the traditional rites of the Sicilian grape harvest. You will live in comfortable rural housing inside the vineyards of Spadafora Winery, one of the most interesting young award winning producer.
Living amongst the tradition of a true working vineyard, you can spend the entire day along side the local winery staff. You can live a full immersion in the culture of making quality wine, or you can visit the beautiful surroundings, creating your days as you are inspired. Through hands on experience, you will learn to recognize and appreciate the special tastes and smells of a wine that you help make with your own hands!
The land on which the winery sits is almost too rich for words: you have to see it! Vivid green hills, almost entirely covered with vines, contrast against a clear blue sky, where the strength of a full and hot sun is eased by a light and cool breeze. This unique climate allows nature to come forward in its most powerful and luxurios form.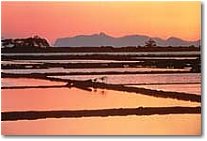 The sounds and colours of this island will follow you during the many possible excursions - to the Greek temple and amphitheater of Segesta, or to Monreale to see the amazing Cathedral from the XIIth century. If you want to enjoy the crystal clear waters of the Sicilian coast, you are just 30 minutes away from the ancient "Tonnara" of Scopello (a natural bay once used for the fishing and processing of tuna), or the Zingaro natural reserve. Come and see with your own eyes this intense island that can hardly be described in all its beauties.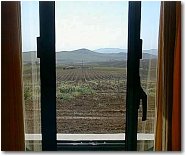 The apartments, resting along the main courtyard of the winery, have been recently restored but maintain their traditional rural look and feel. Each apartment can comfortably host two people: a living room with rustic furniture, satellite TV and a sofabed, a small kitchen with all the necessaties, a bathroom with shower, and a large bedroom with an enchanting view of the surrounding hills. Come and see the magic!



Our grape harvest tour includes:
Transfers from/to the airport of Palermo
Accomodation with double bed apartments for 8 days / 7 nights
Guided participation to the current process of wine making from grapes
Guided tour of the winery, its surroundings and cellar
Tasting of products available on the market as well as brand new ones
Welcome and farewell diner
Three extra meals
Excursions to other wineries (transportation is not provided)